Every business worldwide must adhere to modern data security standards — otherwise, they will lose customer loyalty or become victims of cyber attacks. Companies collect more data than ever for growth and process development, but what are the best ways to keep it all safe? These principles are foundational for guiding UK corporate veterans and small businesses to optimise and secure data management.
What are the main threats against data security?
Cybercrime is increasing in frequency and severity. Hackers target more high-profile businesses and individuals where they obtain the most revenue. Data is almost more valuable than money in certain circles, meaning numerous threat variants compromise data security.
Social engineering is one of the most noteworthy attacks. Marketers, small businesses and business leaders must update Castle-and-moat cybersecurity structures because they focus primarily on perimeter security. It assumes everyone outside an organisation was a threat. However, internal threat actors and social manipulation are changing recommendations to focus on zero-trust architecture.
Ransomware is another prominent issue. Hackers rely on corporate naivete when backing up and protecting data storage solutions. Ignorance makes ransomware an easy go-to when fear tactics make ransoming data a quick turnaround for profit.
Here are other rising threats attacking data to understand why a multitude of protective measures are required:
User error causing data destruction
SQL injections that steal data and use it for undesirable operations
Third parties accessing information without authorisation
Phishing scams
Data loss in cloud infrastructure
1. Follow the Data Protection Act
The DPA is the UK's way of incorporating the General Data Protection Regulation set forth by the European Union. Both legislations describe the most updated data protection principles businesses should adhere to for increased safety and ethical management, including:
Being transparent about data use.
Using additional safeguards for more sensitive information.
Practising data minimisation to keep data accurate and relevant.
Incorporating automation for tasks like erasing data and prompting for data updates.
2. Employ zero-trust architecture
Protecting digital borders is not enough — defences have to come from within. Zero trust architecture (ZTA) is a framework that authorises and verifies every request for data and access. Software and cybersecurity analysts review every unique instance, despite it coming from the same user.
ZTA protects data security on multiple levels. First, it minimises and keeps logs of who is accessing data, where from, and at what times. Secondly, it discourages insider threats because breaching data security is more difficult when trust cannot be earned.
3. Rewrite policies
Multiple international compliance organisations have the industry's leading standards for data security, such as ISO and NIST. Using them as inspiration may require enterprises to revise procedures and policies.
For example, if an employee leaves, are they required to factory reset their machine or transfer digital resources for deletion? How frequently do employees change their passwords or administrators deactivate old accounts? Outlining expectations explicitly notifies staff, employees, and customers how they prevent unnecessary data tracing and storage.
4. Seal data in immutable storage
Nobody can edit data in immutable storage once it transfers. External storage is only as powerful as a regular backup schedule. If companies have too significant a gap between backups, data retrieval will not matter if ransomed.
Updated, impenetrable data stores keep information under lock and key, primarily in the event of data destruction or ransom. It also prevents cybercriminals from encrypting the information, potentially manipulating companies into paying for a key.
5. Stay aware of data inventories
It is easier to understand how to protect data if a company knows what they need to keep. To do this, agencies must have an inventory of all corporate devices and threat vectors handling data, including:
Personal computers and laptops
Business phones
Flash drives
Tablets
Paper files
Software
Routers
Servers
Take stock and automate management as much as possible to increase data visibility. Becoming familiar with the inventory heightens awareness if changes manifest.
6. Use offensive security
There are several more aggressive methods for discovering backdoors and vulnerabilities within an organisation, but few offensive security options are as effective as penetration testers and white hat hackers. A third party usually performs penetration testing where ethical cybersecurity professionals analyse infrastructure to determine security gaps. They offer suggestions for improvement.
White hat hackers are also known as ethical hackers. They use strategies more akin to what modern threat actors would use to execute an attack. Data privacy and security only happen when employing holistic systems, which means a company cannot rely solely on defensive measures.
7. Reduce data collection
The GDPR offers these seven principles to consider in addition to these other industry-leading strategies:
Lawfulness and transparency
Limiting the purpose of data collection
Minimisation
Accuracy
Limiting data storage
Integrity
Accountability
Reducing data collection is a crucial tenet of data minimisation, which accentuates proper data security and privacy at the same time. For example, tech companies do not need to request political opinions or religious affiliations when signing up for online accounts.
Yet, some corporations use a more-is-better approach to data collection and analytics. In reality, it makes the organisation more susceptible to cyberthreats because they have more valuable secrets to steal. UK businesses must evaluate what data is business-critical and collect only those metrics. Reducing data collection also requires deleting outdated or inactive stores.
Data security is critical for UK Companies
These principles will enhance the data security of every business in the UK. Corporations cannot dismiss these actions anymore when allocating budgets and resources. Breaches are rising in cost, tarnishing reputations and damaging staff morale — it is all avoidable through proactive cybersecurity risk management. Enhance business continuity now to increase business resilience and customer confidence.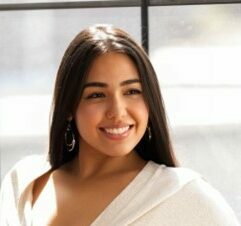 Eleanor Hecks is the managing editor at Designerly. She's also a mobile app designer with a focus on UI. Connect with her about digital marketing, UX and/or tea on LinkedIn.