In the fight against climate change, we can all agree that immediate action is needed. However, you first need to know where you stand and proper measurement is key to the right action being taken. For commercial and retail real estate markets to reduce their carbon footprint and impact climate change it is imperative that they look to understand and measure where their greenhouse gas emissions (GHG) come from in the first place.
Private and commercial buildings are responsible for almost 40% of global energy-related CO2 emissions. This is a combination of two factors; firstly, there is the day-to-day running of a building (the energy used to light, heat, cool, etc.). This is referred to as "operational" carbon emissions and accounts for 28% of all annual carbon emissions globally. Secondly, the emissions linked to the physical development of the building. This is referred to as "embodied" carbon, which is responsible for around 11% of annual emissions, depending on the type of building.
Notably in the UK, energy and emissions data indicate that total GHG emissions from buildings could increase almost 30% between now and 2040.
Taking the first steps to autonomous decarbonisation
To achieve meaningful reductions in emissions, building operators will need to adopt big data solutions to maximise the operational energy efficiency of their buildings. Heating, Ventilation and Air conditioning systems (HVAC) are essential for built environments. They impact occupant comfort and can influence employee productivity and, in a retail setting, even customer satisfaction. Therefore, an optimised HVAC system will not only promote better working and/or shopping experiences, it has the power to minimise a building's environmental impact.
To put this environmental impact into perspective, Globally HVAC systems are responsible for almost 20% of total electricity usage, and these systems will continue to consume more as we experience more extreme weather conditions, meaning more extreme heating and cooling requirements within buildings. Without innovative interventions, the IEA projects energy demand for cooling facilities in buildings will more than triple by 2050, increasing harmful carbon emissions.
So if we truly value sustainability, a meaningful first step is to measure and track carbon emissions.
How can you measure and reduce your scope 1 and 2 emissions?
This is where AI comes to its fore. Autonomous decarbonisation is an AI-driven process of continuously adapting the systems responsible for operational GHG emissions inefficiencies in the built environment. As such AI is pivotal to the role of helping the UK building sector to appropriately identify and optimise the operational efficiencies that can lead to the reductions of these scope 1 and 2 emissions.
The term "scope emissions" first appeared in the Green House Gas Protocol of 2001 as a way of categorising the different kinds of emissions a company creates in its own operations and in its wider "value chain" (its suppliers and customers).Today the scopes are the basis for mandatory GHG reporting which is the law in 40 countries across the world, including the UK, many EU member states, North America, Australia, Japan and soon-to-be South Africa .
The emergence of autonomous decarbonisation technology for the built environment, helps to pinpoint and address both operational and environmental inefficiencies in buildings in real time, essentially breaking down emission sources and behaviours. This AI-powered technology uses the latest in deep learning technology, the power of cloud computing and a suite of custom algorithms to empower building owners to drastically reduce their scope 1 and 2 emissions while decreasing energy costs at scale.
A solution of this kind, serves a dual purpose in aiding commercial buildings to reduces their GHG emissions by up to 40% by measuring, reducing, and offsetting them and lower the energy needed to operate them by up to 25%.
A new chapter for carbon emissions reporting
It is clear that buildings are on the frontline of the climate change battle, and the commercial real estate and retail markets are in the hotseat. An AI-powered autonomous decarbonisation suite can unlock a building's true potential for emission reductions helping the built environment to meet the key benchmarks of the GHG Protocol, for corporate carbon reporting. Adoption of unique solutions like this can play a key role in the actions that the facilities management industry implements to reduce its scope emissions; which itself is entering a new era as more automated processes are being introduced to as an ally in overall effective operational maintenance.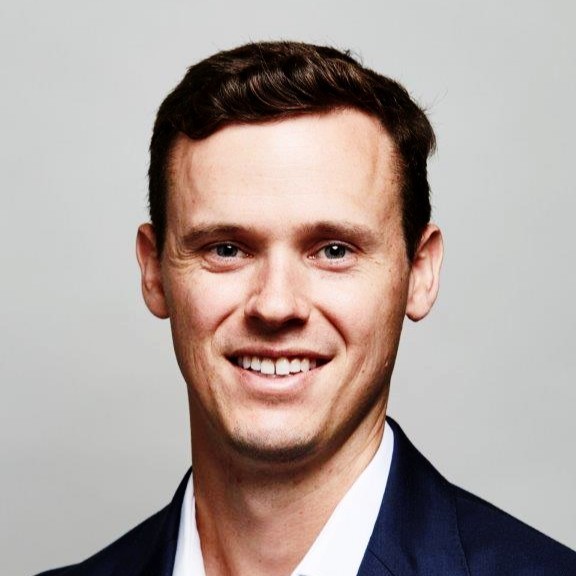 Andrew Fitzpatrick is the Director of UK Business Development at BrainBox AI. He has a passion about all things within the built environment, and how new tech will accelerate change to the slowly evolving machine that is construction. He has since worked on several large-scale, highly complex projects (US$ 1bn+) with experiences across Canada, Australia, the US, and most recently the UK.