Megan Barbier, Vice President, People & Culture at Jumio, offers her thoughts on gender in the tech industry. Jumio uses the power of AI, biometrics, machine learning and certified liveness detection to help rapidly convert more customers, stop fraudsters from infiltrating online ecosystem and get in compliance with KYC/AML.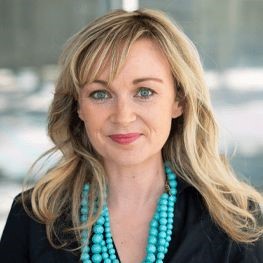 "While International Women's Day is a day to celebrate women's accomplishments, we also must stop to remind ourselves of the importance of getting more women recruited into the technology industry by creating an inclusive workplace. All too often, businesses see creating a positive and inclusive workplace environment as an afterthought, and though companies are making great strides in shifting away from this attitude, they can always do more. 
"For organisations within the technology sector, improving female representation must become a priority that is actively pursued rather than just a token gesture. The process of shifting the gender balance to include more women can seem overwhelming. Move the needle by weaving diversity into all aspects of the employee experience: talent acquisition, development and recognition. Providing equitable access to training, projects and other resources, coupled with structured guidance on their professional development, businesses can better support the advancement of women in technical roles.
"Businesses must also reflect on and acknowledge the importance of promoting diversity and inclusion across every aspect of their organisation. Diversity and inclusion are key in driving business innovation and creativity. To help women thrive in professional technology environments, leverage the power of both ERGs (employee resource groups) and male colleagues to build a strong community and promote ally-ship. By creating a diverse and inclusive workforce, organisations can tap into a wide range of perspectives and unique ideas, whilst unlocking creativity – all of which add immense value to critical decision making.
"It comes as no surprise that for many organisations and their employees, remote or hybrid working has become the norm as a result of the pandemic. Though this has created an era of flexible working that we've never seen at this scale before, it's also led to a lack of shared experiences in the workplace. Whether that's getting coffees at lunch with colleagues or in-person meetings – the workforce is no longer as connected as they once were. It's crucial that businesses reimagine their culture and values by focusing on inclusivity, in order to create the best possible environment for all employees to thrive, wherever they choose to work."