Combining Internet of Things technology with predictive water-quality monitoring solutions, two French companies are helping clam farmers of the Gulf Coast of Florida manage key aquaculture parameters so they can make decisions that boost production and sustainable farming.
Supported by the University of Florida's Institute of Food and Agricultural Sciences (IFAS), the LoRaWAN-based water-quality monitoring station near Cedar Key, Fla., was designed and deployed by Kerlink (AKLK – FR0013156007), a specialist in solutions dedicated to the Internet of Things (IoT), and Bioceanor, an expert in predictive water quality monitoring solutions for coastal environments and aquaculture.
The station features Bioceanor's cloud-based, plug-and-play and autonomous AquaREAL system and sensors from the French company, Aqualabo. At Cedar Key, the continuously monitored data is transmitted in real-time to a dashboard accessible by the public via a Kerlink Wirnet iFemtoCell-evolution gateway, which enabled easy installation and broad-enough coverage for this tailored application. Larger applications require an industrial-grade Wirnet iStation.
"The Bioceanor water quality monitoring station provides continuous information on water temperature, salinity, and dissolved oxygen for clam growers in Cedar Key, allowing them to make timely and informed management decisions," said Leslie N. Sturmer, of the IFAS Shellfish Agriculture Programme. "With this information, clam growers can refine and improve management practices, compare crop losses with water-quality events, provide documentation for crop losses, and identify trends in environmental conditions critical for clam health and production."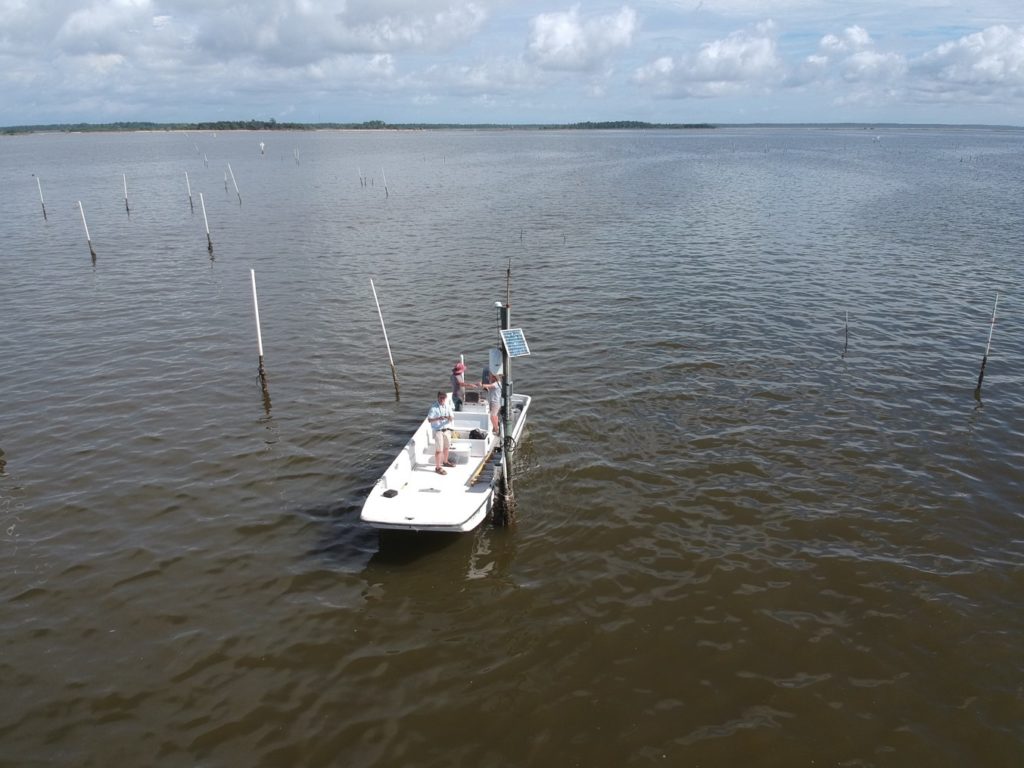 In addition to providing farmers with continuous information on key parameters for ongoing farm management, the data informs their decisions such as the best lease sites to select based on water salinity, dissolved oxygen, pH levels and temperature. In addition, the data helps them anticipate extreme events that require clam-preservation actions.
"We have deployed Kerlink gateways in several continents and they have always been a reliable hub to gather data from our IoT water-quality devices," said Charlotte Dupont, CEO of Bioceanor, which is based in Valbonne, France. "We can use local sim cards to provide a continuous service to our customers. This deployment in Florida where the data arrives in real-time on their website for public information is highly reliable with Kerlink devices."
"Kerlink and Bioceanor's installation at Cedar Key is another on-point example of the responsive and robust applications that LoRaWAN technology offers to aquaculture producers around the world," said Romain Weryk, Kerlink Key Account Manager. "And in addition to helping smart-farming practices, this project supports university-level integrated research, education and extension for the economic benefit of the shellfish aquaculture industry in Florida."
Kerlink announced earlier this year that its gateways also are at work in a water-quality monitoring system for the island nation, Mauritius.