Most people can relate to the frustration of trying to connect to the Internet outside the nearest coverage zones. That's happening less often as infrastructure improves, but it's still problematic. Spotty Internet connectivity can negatively impact how people work, study, communicate and enjoy their leisure time. Amazon's leaders and tech teams envision a time when everyone can connect wherever they go, thanks to a service called Amazon Sidewalk. However, are there potential Amazon Sidewalk security risks?
How does Amazon Sidewalk work?
Amazon Sidewalk creates a shared network anyone with compatible devices can access. A critical point is that specific Amazon devices function as Sidewalk gateways, allowing users to allocate small portions of their bandwidth for the communal network. Then, other users with Sidewalk-enabled devices can connect to that new network.
An extensive white paper details some of the specifics associated with Amazon Sidewalk security. For example, multiple layers of encryption conceal data from all but the intended recipients. Amazon also uses unique identifying credentials to stop unauthorized devices from joining a network by only permitting trusted ones. Moreover, Amazon has ensured people's identities stay private when using the Sidewalk network.
Inaction Could Activate Amazon Sidewalk
One of the downsides of people's highly connected lives is that they become numbed to push notifications from their various devices. That problem can result in them signing up for services without realising it. It's also an issue that could compromise Amazon Sidewalk security.
When people start using a device that works with Amazon Sidewalk, they'll see a prompt asking them to opt into the service. They can then choose to proceed or ignore that request for the now. However, an important footnote in Amazon's white paper says, "Sidewalk will also be turned on for customers who do not complete setup unless they have previously turned off the setting."
That means users could ignore the setup request to a point. Still, Amazon would eventually activate the service on their behalf unless users take proactive steps to prevent it.
Enabling or disabling Amazon Sidewalk happens through the Alexa app. Users should tap the More menu and the Settings cog after launching it. Then, they must choose Account Settings > Amazon Sidewalk.
It helps to know that turning Amazon Sidewalk on or off for one device applies the same setting to all others. However, that could also turn into an issue. Perhaps one household has several Amazon Sidewalk-equipped devices. If people differ in how concerned they feel about potential security threats, the blanket application of the activation or deactivation setting won't provide the necessary personalisation.
Stalkers might capitalise on Amazon Sidewalk
Domestic violence support workers often warn how perpetrators could use technology to confirm their partners' whereabouts. That's a massive problem for abuse victims trying to escape the relationship safely. Apps ranging from fitness trackers to event check-in apps typically have location-based features that let users broadcast where they are to others. It can take a while to turn them all off or even remember which apps have such features enabled – thereby posing the domestic violence threat.
People identified a similar Amazon Sidewalk security issue when news of a Tile collaboration broke. Tile is a company that offers slim tracking devices for house keys and other frequently misplaced small items.
People can use compatible Amazon Echo devices to search for lost items with Tiles attached. The Tile-Sidewalk integration provides more frequent location updates, allowing people to find their misplaced things faster, whether at home or away. For example, when someone connects an Echo device to Amazon Sidewalk, they can use it to show the most up-to-date location of something lost. People can also see live data on a map in the Tile app.
However, others have found Amazon Sidewalk security shortcomings in this arrangement. Jon Callas is the director of technology products at the Electronic Frontier Foundation. Although he recognized that Amazon Sidewalk has numerous security features, he wondered about the possible issues of someone unknowingly slipping a Tile into his bag and using it to get location details. "The open, scary question is: What happens when somebody wants to use this as a stalking system?" Callas said.
Hackers could find Amazon Sidewalk security holes
Amazon is an amazingly successful e-commerce business. It made a staggering $11.19 billion during the brand's 2021 Prime Days event. Unfortunately, Amazon's success could make hackers want to target the company and its offerings. Many have already successfully done that with Amazon's smart speakers. Who's to say that won't happen with Amazon Sidewalk, too – especially as more people start using it?
When Amazon Sidewalk came out, hacking expert Chris Hadnagy admitted it was hard for him to see the advantages of the service. His main concern while commenting on the matter in 2021 was many unknowns about how the network functioned. He recommended people opt out of the service until the details became clearer. He clarified that although it could be a life-changing offering, it could also pose security risks to users' families and other loved ones.
It's already well-known that hackers love to wreak havoc in the most devastating and widespread ways possible. Some cybercriminals may face up to the challenge of finding and exploiting any weaknesses in Amazon's technology. After all, cybersecurity experts often warn nothing with Internet connectivity capabilities is wholly hack-proof. Users can – and should – follow best practices to reduce threats, but they must never assume they're safe.
In a March 2023 blog post, Amazon gave a glimpse of its aspirations for the Sidewalk service. The company hopes to eventually connect 1 billion devices to the network. It called upon developers to help with that mission, allowing them to request free test kits to validate the Amazon Sidewalk network and build compatible tech.
Is Amazon Sidewalk worth the security risks?
People must decide whether to use Amazon Sidewalk after evaluating their individualised security concerns. Remember that anyone who uses a smartphone or any other Internet-enabled device probably shares more information than they realise. Plus, almost all Internet activities come with the possibility of being hacked.
Those are the realities of the world today. Each person interested in using Amazon Sidewalk must study its pros and cons on a case-by-case basis, then use that information to reach a confident decision.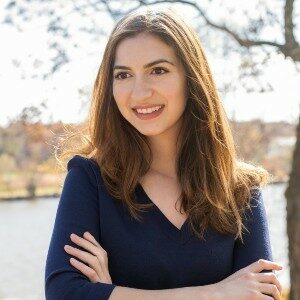 Emily Newton is a tech writer who enjoys covering how new technologies impact and improve different industries. She is also Editor-in-Chief of Revolutionized, an online magazine dedicated to exploring the latest innovations.