As the world becomes increasingly connected, the number of both IoT and NFC devices is rapidly expanding. In isolation, the technologies are already having a profound impact on the modern world, but by working in tandem, they have the potential to unlock a host of new, ergonomic, and integrated designs.
The simple tap-and-go operation that we see in contactless payments is easily applicable to other use cases and provides an easy way to pair two IoT devices — but this isn't the only benefit of the technology. So, what makes NFC unique, how does it help address IoT industry challenges that complementary wireless charging standards can't, and how can it enhance the usability of IoT devices more generally?
Disrupting charging solutions
The wireless charging capability of NFC is viewed by many in the ecosystem as the next big leap beyond contactless payments. This emerging use case allows for the transfer of electrical energy from an outlet or source to a device without the need for a connecting cable. NFC is one of many proximity technologies that can eliminate the need for each individual device to have its own plug, adaptor, or extension, meaning it is ideal for keeping smaller or low powered IoT devices charged.
This is a huge draw for product designers, enabling them to enhance existing systems and devices while keeping them compatible and interoperable with other legacy and new devices both online and offline. While there have been various fragmented efforts made to advance wireless charging, only two mainstream industry standards have emerged: the Wireless Power Consortium's Qi standard and the NFC Forum Wireless Charging Specification.
While both NFC and Qi offer wireless charging capabilities, they serve distinct purposes and support different use case applications. There are three key features that make NFC unique.
Size
NFC is smaller than Qi – at just 14mm diameter – and its antenna is flat. This allows product designers to incorporate wireless functionality without having to consider bulky hardware and impact the aesthetics of the product design. In contrast, Qi is recommended at 30mm, and as Qi transmitters and receivers are coil shaped, designers must account for a design across the X, Y and Z axis.
Wattage
The current NFC Forum Wireless Charging Specification gives product designers the guidelines they need to create secure, interoperable NFC Wireless Charging solutions up to 1 watt of power. This is lower than Qi's offering of 15 watts, which makes it an ideal alternative for product managers to deliver the same intuitive, seamless charging experience consumers expect from Qi with a level of power transmission that is far more appropriate and manageable for smaller devices. This includes items such as compact personal and wearable devices such as wireless earbuds, smartwatches, digital styluses, headsets, and fitness trackers.
NFC Forum has plans to increase these capabilities up to 3 watts, helping to reduce charging times and open up NFC Wireless Charging to a wider range of device types. This innovation is of course not without its challenges. The Forum's Analog Working Group has recognised that pushing "power into the air" must be done considerately to ensure it doesn't risk corrupting other devices.
When finalised, this will expand the options available to product designers looking for a valid alternative to disposable batteries and standby power supplies through enhanced power harvesting capabilities.
Multi-functional
Because NFC hasn't been solely designed for charging and has multiple purposes, for example to support payments, ticketing or access control, product designer familiarity with NFC-based solutions and standards means that extending functionality to offer this additional capability is a seamless progression.
It also means there is huge potential for product managers to incorporate wireless charging without impacting a product's design, which streamlines development and reduces costs while accelerating time-to-market for wireless charging capabilities.
It also means there is huge potential for product managers to incorporate wireless charging without impacting a product's design, which streamlines development and reduces costs while accelerating time-to-market for wireless charging capabilities.
Connecting the unconnected
The wireless charging capabilities of NFC go beyond charging battery powered devices. NFC technology can enable the sharing of power with batteryless IoT devices by harvesting power from an 'active' device to power an 'inactive' device. If the device to be provisioned has an NFC tag embedded it does not need a power source since energy can be sent over the connection. This means connectivity options are limitless as power can be generated in new environments.
Many of the challenges implementors face when executing IoT are around how to ensure an object has a network connection, how a connected object knows a user's intent, concerns regarding security, and connecting unpowered objects that lack nearby Internet access. NFC can address all of these.
Firstly, NFC technology enables clear understanding of a user's intent. There's no lengthy handshaking or data entry requirements; you simply tap and go. Secondly, the short range of NFC makes it secure. The technology offers data security at multiple levels through built-in features that limit opportunities for 'eavesdropping' or corrupting a connection. This contrasts with unsecure networks, which allow opportunities for hackers. And finally, NFC can be built into a device to enable it to activate its own power, negating the need for the device to have the capacity to store it internally,
Using NFC in this capacity also opens up a range of opportunities around product development and sustainability. For example, whether all products need to be constantly connected to the Internet or whether NFC can be used to connect unconnected devices as and when required. This would reduce maintenance costs, energy consumption and the risk of cyber-attacks through less secure, cheaper, smart products being constantly connected.
Verifying IoT authenticity
NFC technology can make the communication between devices more practical, seamless and, crucially, secure. It provides an easy way to pair two IoT devices, making it an ideal bridge between other connections like Bluetooth or Wi-Fi.
One example is using the NFC data channel; two devices can perform a secure 'handshake' to confirm their authenticity and compatibility before an interaction can happen and 'full power' is initiated. Another is using a wearable to open a locked door on a mains-connected smart home, instead of drawing power from the device. Digital wallets – using NFC technology to enable tap to pay solutions that can be made using your mobile – are another, popular use case.
But this is just the start. NFC Forum is exploring further possibilities for NFC Wireless Charging and power harvesting to provide further value in the IoT space.
This vision for NFC technology and its continuing evolution is the outcome of international industry cooperation between multiple competing businesses. As an active technical community of more than 500 member organisations, NFC Forum brings these competitors together to evaluate the long-term needs of the market to enhance connections and capabilities within existing systems and support exciting new innovative use cases which have significant mass market potential.
NFC Forum is driven by its Board – which includes Apple, Google, Huawei, Identiv, Infineon, NXP, Qualcomm, Sony, and STMicroelectronics.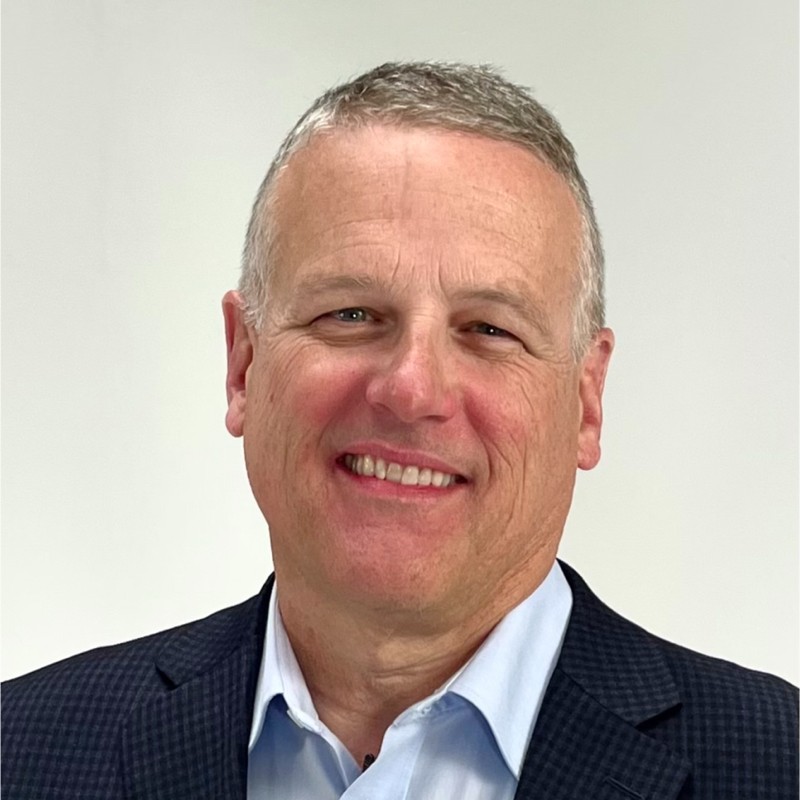 Mike McCamon has headed up a number of organisations, from Bluetooth SIG to Sprint (T-Mobile), before taking his position as Executive Director of the NFC Forum.