As we approach the close of 2023, over three years since the onset of the COVID-19 pandemic, the work-from-home (WFH) debate continues to simmer within the corporate landscape. Executives frequently express scepticism about its effectiveness, while others navigate a middle ground, adopting a hybrid approach. This dual challenge of catering to employee preferences while ensuring productivity, employee satisfaction, and managing real estate costs has placed businesses in a delicate position.
Hot-desking and flexible working spaces have fast become the norm in managed offices today, leading to increased competition between providers. With the contest heating up, technological innovation is more critical than ever for providers looking to stay ahead by optimising their operations. Sustainability and resource efficiency remain top priorities for leading players in the sector, with the added pressure of providing a superior customer experience.
According to a recent report, 77% of employees would actively look for a new job or be willing to consider one if their company's flexible work policies were to be reversed. Such statistics underscore the pressing need to not only adapt to the evolving work dynamics for talent retention and attraction but also to bring in essential changes to office spaces, guaranteeing employee satisfaction upon their return to the workplace.
For some managed office providers, the cutting-edge solution to the challenge of flexible workspaces is IoT sensor technology, offering the potential to revolutionise the sphere of office management. Impacting everything from workspace utilisation and climate monitoring to addressing sustainability concerns, sensor tech has a major role to play in the sector's future.
Reshaping the office environment
In this changing work landscape, companies are exploring innovative sensor technology solutions to address the challenges of modern office management.
For instance, Deloitte have successfully optimised their office space utilisation by 50% per employee using workplace sensor technology and data analytics. This achievement not only increases resource efficiency but also maintains employee satisfaction and productivity.
Meanwhile, the emphasis on sustainability and resource efficiency remains a top priority, considering that the built environment is one of the largest energy consumers in Europe, responsible for 40% of total energy consumption and 36% of CO2 emissions.
Indeed, there is a clear preference among employees to be working within an environment that minimises negative impact of the ecosystem. Recent findings from Foster + Partners and Brookfield Properties found that 90% of office workers believe that sustainable workspace design is not only good for the planet but also enhances their own well-being. Further, 87% said that workspaces must be evaluated for their sustainability credentials and health and safety standards.
Accordingly, IoT sensors play a vital role in enhancing energy efficiency. By continuously monitoring the usage of lights, heating, and cooling systems in real-time, these sensors can automatically adjust these systems based on occupancy and ambient conditions. For example, when an office area is unoccupied, the lights can be dimmed or turned off, and temperature settings can be optimised.
For employers, the cost-saving advantages of this are vast – 45% of business owners are worried that they may need to close their business due to energy costs, according to NerdWallet. The savings from a slight reduction in energy use can be enormous, minimising the costs of IoT devices and infrastructure.
Comfort in the workplace
Sensor tech goes beyond boosting energy efficiency; they contribute to a holistic approach to managing office environments.
For example, by continuously monitoring air quality parameters like CO2 levels, humidity, and temperature, IoT sensors ensure that employees work in a healthy and comfortable environment.
Further, businesses can gather real-time feedback from employees regarding their comfort levels, workspace preferences, and health concerns. This valuable data can be leveraged to tailor the office environment to individual needs, creating a workplace where employees feel supported and motivated.
Sensors also bring adaptability to the workspace. They facilitate the automatic reservation of meeting rooms based on the number of participants and specific equipment requirements. This ensures that resources are efficiently utilised, minimising wasted space ensuring the office caters to diverse workplace needs.
New ways of working
The sentiment of employees and the actions of managed office providers suggest that we need to change the way we think about office spaces. People cannot work remotely all the time, but the material and environmental costs of office spaces need to be reconsidered with both the planet and the bottom line in mind.
As we move further into new and flexible systems of work, companies that harness the potential of IoT sensor technology create agile, sustainable, and employee-centric workspaces. They'll demonstrate that the office of the future is not only smart but also sustainable and fully supportive of its most valuable asset—its people.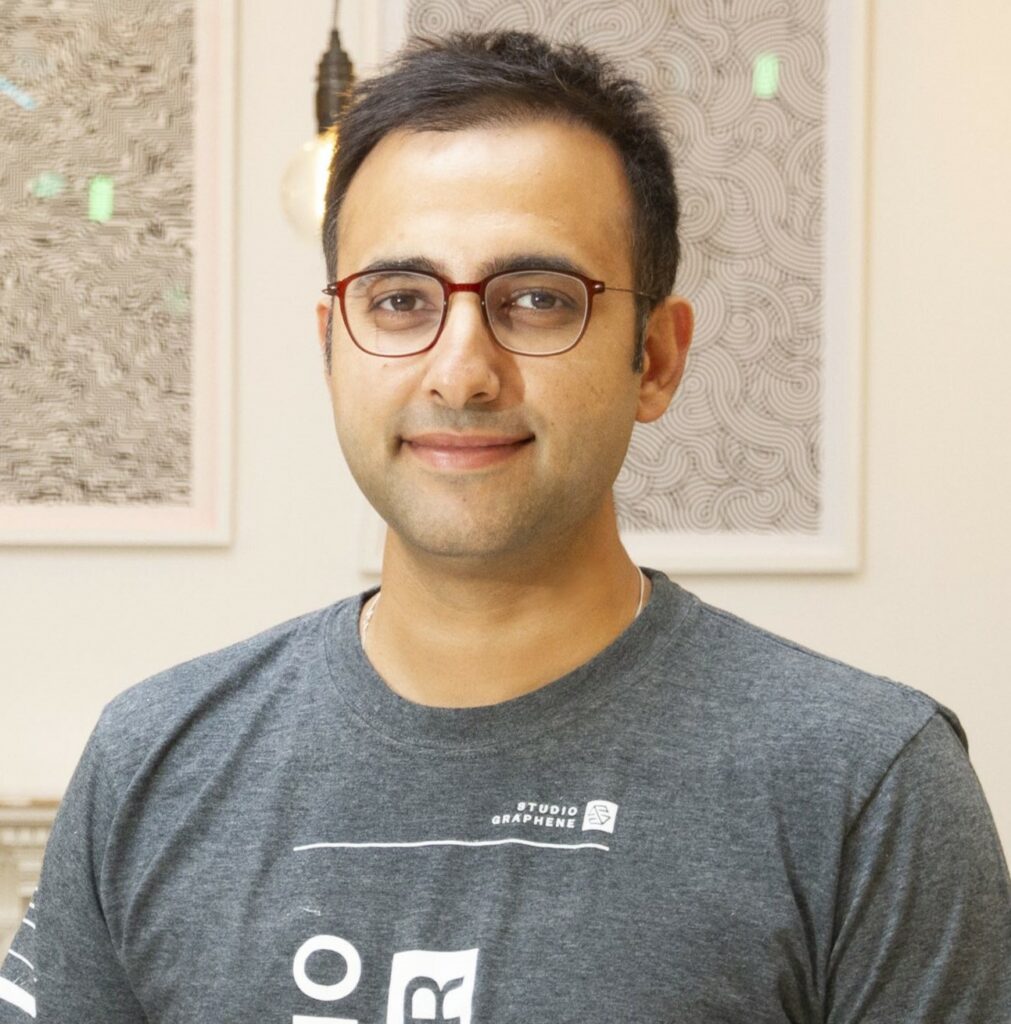 Ritam Gandhi is the Founder and Director of Studio Graphene. The company has completed over 250 projects since first being started in 2014, working with both new entrepreneurs and product development teams within larger companies.