In the world of commercial property and insurance, the traditional risk assessment method has been that a human being visits a site once a year (or possibly longer) with a clipboard manually recording issues and required risk improvements. [It should be noted that there have been some great tech improvements on this manual process in recent years!]. On average the industry norm is that 1 in 10 properties are surveyed in this way with an average of 7 risk improvement recommendations. Of those risk recommendations, only 1 of those 7 on average is addressed.
How can IoT help?
IoT devices and real-time data can run 24/7 observing via (say) a building management system and what is happening with heating, cooling, humidity, power and water usage and so on. The Risk Consultant typically only visits one or two days per year and can only observe that day's situation and events. Simply by putting IoT devices in a building, 100% of those buildings can be more effectively risk assessed leading to increased data for the purchase of insurance.
However, does this also mean that there will also be an average of 7 risk recommendations for each building where IoT is deployed and what is the ROI for each? Or indeed, by not deploying IoT, those risk issues are unseen and therefore, there is no obvious or documented risk remediation. Based on industry research, this is a very real blocker for the adoption of IoT because building owner/ managers may not wish to have another set of corrective measures and investments to make.
The Iceberg Effect: insured vs. uninsured losses
A comprehensive approach to assessing risk and mitigating losses should therefore involve using IoT devices due to the 24/7 monitoring alongside providing alerts to changing situations based on a set of predefined rules. This 24/7 risk assessment will take into account both insured and uninsured losses. Uninsured losses can mean those risks not insured at all or losses falling within the insurance retention.
Insured losses, such as physical damage or business interruption, are only part of the equation when considering the total loss suffered after an event. Uninsured losses can also include lost customers, forfeited growth, and loss of investor confidence, which can collectively be much more significant, often amounting to 4x-5x the insured losses.
By way of a case study, a client is considering investing £1m in flood defences to defend property insured to the value of £190m. However, with uninsured losses, the company calculated that they could lose a further £450m from its market value as follows:
Customer Loss: Protracted business disruption could cost the corporation £145 million.
Loss of Growth: A 24-month rebuild period may cost the company £240 million in missed growth opportunities.
Loss of Investor Confidence: Poor risk mitigation and contingency planning can result in a higher cost of capital, amounting to a £65 million loss.
These are intangible losses and this example is based on a property that had been surveyed. The uninsured losses across those commercial properties that are not surveyed and where there is insufficient data via a physical survey or IoT monitoring could be astronomical.
A smaller example with an IoT device installed into an industrial bakery. The device noted that the HVAC unit was running at over 95% humidity. This was alerted as requiring repair. The repair would have equated to circa £20,000. It was not fixed and the HVAC unit broke down and could not be repaired. The total cost of a new unit and consequent business interruption and uninsured losses equated to £200,000, a 10x difference..
The role of IoT devices in mitigating losses and enhancing ROI
So whilst risk recommendations might seem at first glance too much to bear, when a loss does occur, the impacts are significantly greater than is planned for or foreseen. Even with the 6 in 7 known risk recommendations that are not addressed, the longer these are outstanding, typically, the greater the cost of fixing over time. The proverbial ostrich head in the sand is not a good risk mitigation strategy! Instead, integrating IoT devices into risk management strategies can help businesses and insurers address insured and uninsured losses and improve risk mitigation overall.
By deploying IoT devices and managing alerts, this strategy can reduce the ROI of risk improvement by fixing assets early, before the cost of repair and/ or replacement significantly increases (and under the assumption that the raw materials, labour, replacement devices are available).
Understanding the full scope of potential losses is crucial for businesses when evaluating the ROI of risk improvements. IoT devices can play a critical role in providing the necessary data and insights to make informed decisions and enhance risk mitigation efforts, leading to more robust ROI leading to a more resilient organisation.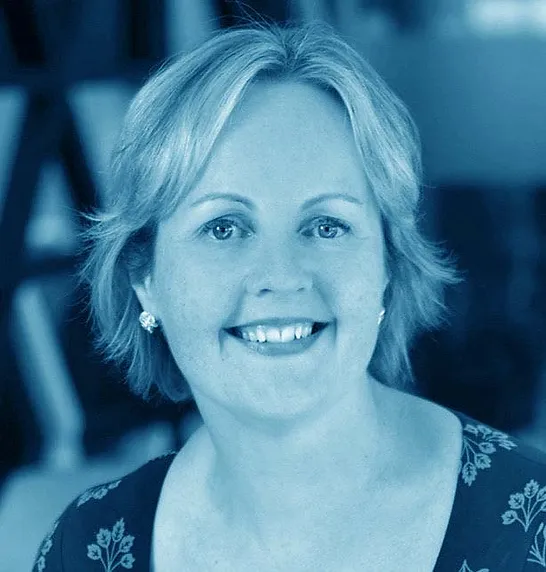 A former Head of Innovation & Emerging Technology at AXA XL's IoT initiatives, Hélène Stanway is now the co-founder of the SENSE Consortium – a global forum driving the adoption of IoT and similar devices and the use of real time data to better manage commercial property risks in insurance. She consults and speaks globally to companies and insurance audiences about navigating and embracing digital innovation – helping companies win with IoT and real time data technologies.