In the past decade, sensor tech has made its mark on the food supply chain, global agriculture, smart home and health care – the advent of continuous monitoring and the invaluable data it produces have brought about a sea change in numerous sectors. But where is sensor tech headed today, and what sectors will it revolutionise next?
Recent years have seen the COVID-19 pandemic forcing businesses across all sectors to accelerate their digitalisation efforts. Before the pandemic struck one in five businesses lacked a digital strategy. However, the crisis has illuminated the immense value of IoT technology, with 78% of SMEs now acknowledging its significance in ensuring business continuity during periods of disruption. IoT allowed businesses to transition to remote working seamlessly, fortify supply chains, and ensure uninterrupted communication channels with clients.
Businesses pursue digital strategies for various motives-reviving sales, guaranteeing continuity, or establishing real-time communication channels with clients. IoT tech has emerged as a linchpin, offering a platform for real-time communication, data analysis, and informed decision-making.
Yet, within the world of business, IoT has a far more profound role to play. The race to adapt to climate change mitigating measures looms large, and industries are now pressured to decarbonise the UK economy to meet the government's net-zero target by 2050. Here, too, IoT will play a vital role.
IoT equips industries with the means to combat their carbon footprint and greenhouse gas emissions. According to a report by Ericsson, IoT has the potential to reduce emissions by up to 63.5 gigatons by 2030 if all industrial sectors embrace it wholeheartedly. IoT promises to empower industries to trim greenhouse gas emissions while simultaneously boosting energy efficiency.
The possibilities presented by the IoT and sensor technology, in particular, are limitless and their transformative impact across sectors has will be key to adapting to financial and environmental pressures.
Sensor tech in action
IoT sensor technology is already and will continue to revolutionise a host of sectors, setting the stage for innovation and efficiency.
For instance, in the food industry, IoT sensors will play a vital role in the safeguarding of the safety and quality of products throughout the supply chain. Sensors perpetually monitor temperature and humidity levels, ensuring that perishable goods stay within safe ranges during transportation and storage.
At present, UK restaurants producing over 199,000 tonnes of food waste annually at a cost of approximately £682 million each year. Preventing such food losses while reducing food-related illness through secure monitoring and control mechanisms is key.
In other areas of sustainability, IoT sensors are increasingly optimising office environments. Occupancy sensors can detect employee presence, enabling energy-efficient lighting and climate control when areas are unoccupied.
Meanwhile, air quality sensors continue to gain traction in indoor environments to promote employee well-being by monitoring CO2 levels and pollutants. Indeed, according to a 2022 survey, 24% of UK office workers express extreme or significant concerns about their office's indoor air quality (IAQ), impacting their health and mental wellbeing.
Environment monitoring, food monitoring, location tracking – such examples underline the potential of versatile sensors and the range of variables they can monitor. Looking forward, it's apparent that IoT sensors have the potential to find applications across a wide spectrum of industries. Currently the number of IoT devices worldwide is forecast to rise to 29 billion IoT devices by 2030.
Yet, it's capacity for improving data-driven decision-making, and contributing to a more interconnected and rapidly digitalised working environment.
Real-time data monitoring at the heart of future operations
When contemplating the future of the IoT, it's important to recognise the fundamental role that data plays in shaping our world. Modern sensors generate extensive real-time information, offering invaluable insights into our environments, supply chains, and workplaces. However, the true significance lies not only in collecting data but in our capacity to utilise it effectively.
Certainly, where other emerging technologies are considered, data monitoring is becoming an important tool that has the potential to reshape our approach to the data generated by IoT sensors. AI and machine learning algorithms can change the way that generated data can be leveraged to improve responses and develop more effective strategies.
These technologies excel at processing extensive datasets, identifying patterns, and generating highly accurate predictions. In the context of IoT, this translates to the ability to convert the data collected by sensors into actionable insights and strategic solutions.
The potential of IoT to address various challenges presented by economic headwinds and climate change is immense, spanning across industries and sectors. By harnessing the power of IoT-driven innovation, businesses can establish streamlined and efficient processes that not only enhance their long-term viability but also contribute to the overall well-being of their workforce sustainability goals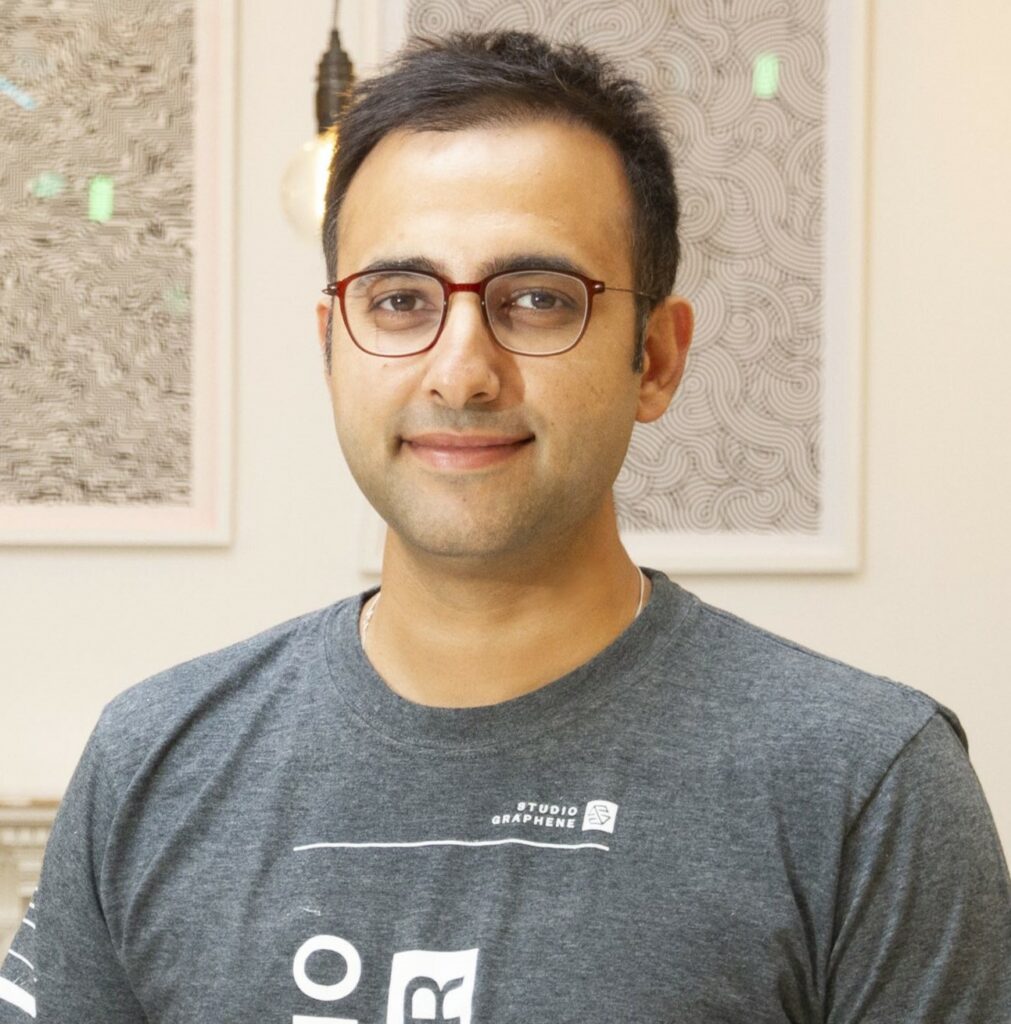 Ritam Gandhi is the Founder and Director of Studio Graphene – a London-based company that specialises in the development of blank canvas tech products, including apps, websites, AR, IoT and more. The company has completed over 250 projects since first being started in 2014, working with both new entrepreneurs and product development teams within larger companies.