Field service entities continually confront the complexities of safeguarding and optimising their assets. From unforeseen equipment malfunctions to expensive operational halts, these entities encounter numerous obstacles that impede their quest for streamlined and dependable services. Historically, maintenance was often reactive, addressing issues only post-failure, leading to escalated costs, extended operational halts, and diminished asset longevity. However, with the advent of the Industrial Internet of Things (IIoT) combined with preventive maintenance, a proactive asset management paradigm has taken root, addressing these challenges head-on.
Decoding IIoT
At its essence, IIoT encapsulates the intricate web of interconnected industrial gadgets, machinery, and systems that engage in data exchange. Harnessing the prowess of sensors, actuators, and sophisticated data analytics, IIoT technologies facilitate real-time data collection, transmission, and interpretation. This empowers entities to derive operational insights, refine processes, and make informed decisions. For instance, IIoT technologies might encompass intelligent sensors monitoring machinery's humidity levels or edge computing devices that swiftly process data, facilitating rapid decision-making.
Understanding preventive maintenance
Preventive maintenance stands as a forward-thinking strategy, emphasising regular check-ups and maintenance to prevent potential equipment failures. This contrasts with the traditional reactive approach, which only addresses issues post-failure. Preventive maintenance amalgamates data from sensors, past maintenance logs, and environmental variables to formulate strategies that ensure consistent asset performance and preempt potential challenges.
Transitioning from reactive to preventive maintenance bestows numerous advantages upon field service entities. A recent analysis by PwC suggests that preventive maintenance can curtail maintenance expenses by 25%, amplify asset availability by 15%, and prolong asset life by up to 35%. Furthermore, a Bain & Company report indicates that preventive maintenance can diminish unexpected operational halts by nearly 45%, translating to substantial cost savings and enhanced operational efficacy.
Reaping the rewards: the benefits of IIoT-driven preventive maintenance in field service entities
The amalgamation of the IIoT with preventive maintenance heralds a transformative paradigm for field service entities, offering a comprehensive solution to their perennial maintenance conundrums. Let's delve deeper into the multifaceted advantages this synergy offers:
Operational excellence
The integration of the IIoT into field service operations has ushered in a new era of proactive equipment management. By leveraging the capabilities of IIoT, field service entities are better equipped to preemptively detect and address potential equipment challenges, leading to a marked reduction in unexpected operational disruptions.
A salient example of the transformative impact of IIoT-driven preventive maintenance is highlighted in a comprehensive study by General Electric. According to their findings, manufacturing units that adeptly incorporated IIoT methodologies into their preventive maintenance strategies experienced a significant 45% decline in equipment downtime. This is no minor feat. The success can be attributed to the utilisation of cutting-edge IoT sensors, which offer real-time monitoring of equipment, ensuring any anomalies are detected promptly. Coupled with this, the application of advanced data analytics tools allows for the discernment and interpretation of intricate operational patterns, enabling timely interventions.
Furthermore, a report by Accenture corroborates the value of IIoT in preventive maintenance. Their research indicates that companies integrating IIoT technologies can anticipate equipment failures with an accuracy rate of up to 85%. This proactive approach, facilitated by IIoT, not only minimises downtime but also extends equipment lifespan and optimises resource allocation.
Additionally, the strategic scheduling of preventive maintenance, informed by real-time data, ensures that operations remain consistent and efficient. This not only boosts productivity but also translates to significant cost savings in the long run. In a domain where operational continuity is paramount, the synergy of IIoT with preventive maintenance positions field service entities at the vanguard of operational excellence and innovation.
Augmented asset longevity and revenue uplift
The fusion of the IIoT with field service operations, particularly in the realm of preventive maintenance, has profound implications for asset management. Beyond the evident reduction in downtime, this integration significantly enhances the lifespan of assets, translating to substantial cost savings and heightened operational efficiency.
Accenture's comprehensive study offers compelling evidence of the benefits of IIoT-driven preventive maintenance. Their findings suggest that by leveraging IIoT technologies in maintenance strategies, machinery lifespan can be extended by an impressive 15-35%. This not only ensures prolonged asset usability but also has a direct, positive impact on an organisation's bottom line, reducing frequent capital expenditures on equipment replacements.
Further bolstering this argument is an in-depth analysis by Forrester Research. Their research unveiled that organisations which adeptly incorporated preventive maintenance strategies, underpinned by IIoT, witnessed a remarkable 60% increase in equipment operational time. Additionally, there was a significant 20% enhancement in overall asset longevity. Such metrics underscore the transformative potential of IIoT in shifting the maintenance paradigm from a traditionally reactive approach to a more proactive and strategic one.
Moreover, a report by the World Economic Forum highlights the broader economic implications of this shift. They estimate that IIoT-driven preventive maintenance could contribute to global savings of up to $630 billion by 2025. By ensuring assets function optimally for extended periods, organisations can not only reduce maintenance and replacement costs but also optimise revenue streams, positioning themselves for sustained growth in an increasingly competitive landscape.
Elevated client satisfaction
The seamless incorporation of the IIoT into field operations, especially when aligned with preventive maintenance strategies, has profound implications for client relations. Beyond the tangible benefits of reduced downtime, this integration plays a pivotal role in elevating client satisfaction, fostering trust, and building long-term client relationships.
A comprehensive study conducted by Frost & Sullivan underscores the transformative impact of IIoT-enhanced preventive maintenance on client satisfaction metrics. Their research reveals that organisations which adeptly integrated IIoT methodologies into their preventive maintenance frameworks witnessed a significant 20% increase in client satisfaction scores. This uptick is not merely a reflection of reduced equipment downtimes but also speaks to the consistent and reliable service delivery that clients have come to expect in today's competitive landscape.
Furthermore, a report by Gartner reinforces the correlation between IIoT-driven preventive maintenance and enhanced client experiences. Their findings suggest that organisations leveraging IIoT technologies for maintenance can anticipate and address potential equipment issues before they escalate, leading to a 40% reduction in client-reported issues. This proactive approach not only ensures smooth operations but also instil a sense of reliability and trust among clients.
Additionally, the Service Council's research highlights the broader implications of client satisfaction on business growth. Their study indicates that for every 1% increase in client satisfaction, organisations can expect a 5% increase in service renewal rates. This correlation underscores the strategic importance of IIoT-driven preventive maintenance, not just as a tool for asset management, but as a cornerstone for building and nurturing enduring client relationships in an ever-evolving business environment.
In conclusion
In the intricate landscape of field service operations, the fusion of the IIoT with preventive maintenance has emerged as a beacon of innovation, driving unparalleled operational efficiency, asset longevity, and client satisfaction. This synergy transcends traditional reactive maintenance, ushering in a proactive era where challenges are anticipated and addressed before they escalate. The tangible benefits, as evidenced by studies from industry stalwarts like General Electric, Accenture, and Frost & Sullivan, are undeniable: reduced downtimes, extended equipment lifespans, and enhanced client trust. But beyond these metrics lies the true essence of this integration – a paradigm shift towards a more resilient, agile, and client-centric field service ecosystem. As we navigate the complexities of the modern industrial world, the amalgamation of IIoT and preventive maintenance stands as a testament to the transformative power of technology, setting the gold standard for future field service endeavours.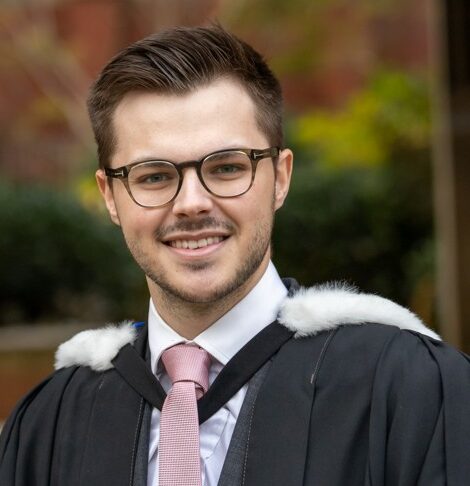 Charlie Green is a Senior Research Analyst at B2B software comparison platform Comparesoft.