In today's society, IoT is continuously adapting to evolving needs. More and more devices are becoming interconnected, which enables seamless communication between other smart devices and central systems, enhancing their ability to collect and share data efficiently and quickly.
Considering these devices are an integral part of automation in commercial buildings, it is vital for facilities managers to implement modern technologies that help to improve data transmission between IoT devices and building energy management systems (BEMS). Furthermore, it is just an important for these solutions to prioritise robust security measures, ensuring data is protected so that buildings can run as efficiently as possible.
IoT devices in buildings
As the growth of IoT devices continues to increase, building automation has quickly become a megatrend. According to new research, the global building automation systems market is anticipated to grow from around $77 billion in 2023 to over $130 billion by 2030.
One of the main drivers behind the adoption of IoT devices and automation in commercial buildings is the pursuit of greater energy efficiency. Businesses within the UK are being placed under increasing pressure to reduce their carbon emissions considering the UK Government has set multiple sustainability targets, such as those that require the UK to reduce emissions by 78 percent by 2035 and by 100 percent in 2050.
With these targets in mind, IoT technologies have become essential for buildings to run as efficiently as possible. For example, smart heating, ventilation, and air conditioning systems can optimise heating and cooling based on multiple factors such as occupancy levels and weather conditions, reducing energy usage where possible. Other IoT devices like lighting controls, with occupancy sensors, can ensure that lights are only on in occupied areas, further reducing energy consumption.
Additionally, IoT-enabled monitoring systems provide real-time insights into a buildings energy use, allowing facilities managers to make informed decisions to minimise their buildings carbon emissions, aligning with sustainability goals.
Improving communications of IoT devices
However, as more IoT devices are added to building networks, there is a growing need for controllers that can manage multiple input/output points and reliably communicate with devices across long distances.
Due to their real-time connectivity and interoperability capabilities, building controllers are imperative for enhancing data transmission between field systems and BEMS. These modern controllers can seamlessly gather data from various sensors, meters, and equipment in a building, and transmit this data to a building's BEMS. By implementing building controllers, facilities managers gain the ability to access accurate information on energy usage and equipment performance, enabling them to make informed decisions on optimising energy efficiency and comfort.
Moreover, the IoT connectivity of these devices also allows for remote monitoring and control, which is invaluable for multiple reasons such as timely responses to energy-saving opportunities, ultimately contributing to improved building performance. Nonetheless, as IoT devices become more prevalent in commercial buildings, security concerns are paramount and ensuring the security of these interconnected systems and safeguarding sensitive data is more important than ever.
A secure way forwards
Designed with the emerging modern built environment in mind, readily available building controllers, such as the Trend IQ5 controller, prioritise the importance of security without sacrificing the speed of data transmission.
Utilising robust security measures, the latest building controllers are built with modern day security concerns in mind. With these measures in place, there is no ability to gain access to or manipulate the data within the controllers without authentication, ensuring confidentiality and integrity. These controllers also offer hierarchal control functionalities that ensure communication with critical equipment is prioritised when necessary.
What's more, to help support the potential future expanding needs of buildings, these controllers are modular in design meaning the I/O modules slide into place, allowing the system to scale as building demands change. This means the controller can support growing networks of IoT devices and building equipment. Together, these features not only optimise building performance but also provide peace of mind when it comes to security and resilience of operations in commercial facilities.
Looking ahead
With the building automation growing year on year, it's clear that IoT devices will continue to adapt to evolving needs. As such, it's important that facilities managers look towards smart building controllers that prioritise security and the adaptability to scale with changing technology trends.
By empowering facilities to harness the benefits of IoT devices, such as energy efficiency and real-time monitoring, but also safeguard against cybersecurity threats, these modern controllers are key to modernising the built environment and meeting sustainability targets.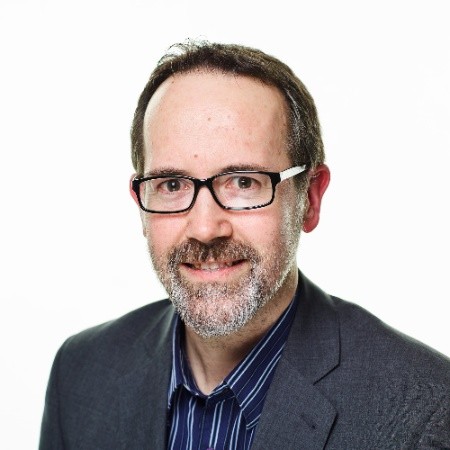 Anthony Dann is a Intelligent Buildings Solution Consultant at Trend Controls.