Everything we encounter in our lives has been measured. Whether it's the computer you may be reading this on, the skyscrapers that shape your city, or even your routine checkups at the doctor's office, measurements play a vital role in every aspect of life.
While you may have overlooked measurements as a mundane fact of life, the scientific study of measurements, also known as metrology, is the glue holding together the world around us. It ensures that wobbly tables are stabilised, aeroplanes fly harmoniously in the sky without crashing, and your doctor can make sure you are growing healthily.
Although metrology is used in a myriad of applications, it is a particularly powerful player in the Medtech industry. Metrology for the medtech industry is responsible for keeping patients safe, promoting international alliances, and encouraging innovation altogether in the Medtech industry. Keep reading to learn just how impactful metrology can be.
What is metrology?
Metrology is the scientific study of measurement that drives stability, accuracy, and uniformity across structures in every industry. Using accurate metrology for the medtech industry reduces waste from varied devices, encourages cross-continental standardised trade, increases technological advancements and collaboration, and, most importantly, ensures the quality of the medical device to ensure there's no threat to a person's health, safety, and quality of life.
How does quality measurement benefit?
Metrology is understanding what measurements mean beyond their metrics-how the measurement standard was determined in the first place, what the margin of error is, and what are the measurements telling us about the structure or how it's being used.
Why metrology matters in Medtech
Consider this situation: an IV is not properly measured for correct placement into the bloodstream. By no fault of any medical professional, a patient unknowingly receives no IV treatment because of a small measuring error.
Unfortunately, this situation is not an inconceivable one. In fact, between 2018 and 2022, over 13,000 medical devices were recalled, according to the Food and Drug Administration (FDA).
These scary outcomes from a small error are why metrology is so highly regulated and required to be extremely precise in the Medtech industry.
How metrology is incorporated into medical device production
Calibration
As mentioned above, metrology isn't just simply measuring a structure and measuring face value. Seasoned metrologists add protocols like calibration to ensure that the measurement is accurate.
Calibration is the process of standardising a measuring tool.
An everyday example of calibration could be putting a thermometer into boiling water-a standard and widely known temperature. Since you know the correct temperature of boiling water (212 F/100 C), evaluating the temperature that your thermometer retrieves will tell you how accurate the thermometer is.
Using calibration for measuring medical devices is essential because it sets the foundation for the measurement. If a measuring tool is not calibrated correctly but then used, there could be a detrimental impact because of incorrect measurement.
International System of Units (SI)
Circling back to the necessity of standardisation, consider the measurement systems across the world. Most countries opt for the metric system, while few stay on the imperial system. However, with precision, repeatability, and accuracy being so important to protecting patients, there is no space for even the slightest conversion error between the two systems.
Because of this, most countries-including the United States-have agreed to use the metric system for medical metrology. Even more, there are multiple international organisations dedicated to metrology: the General Conference on Weights and Measures (CGPM), the International Committee for Weights and Measures (CIPM), and the International Bureau of Weights and Measures (BIPM).
Traceability
Traceability, defined as the ability to follow or track a process, is the gold standard in the medical device industry for ensuring compliance and safety. With its importance, it's no wonder that traceability goes hand in hand with metrology. The National Institute of Standards and Technology (NIST) requires that measurements must be adequately traceable, especially with calibration. Incorporating traceability in metrology is another layer to ensuring Medtech devices are accurately measured and in perfect condition.
How metrology is used within IoT devices and systems
Metrology is crucial for ensuring accurate IoT measurements. It focuses on calibration and quantifying physical quantities. By applying metrological principles, manufacturers and users of IoT devices can have confidence in the quality of data collected, transmitted, and processed by these interconnected systems.
One important aspect of metrology in IoT involves the calibration and verification of sensors. Sensors play a fundamental role in IoT devices, capturing and measuring parameters like temperature, humidity, pressure, and motion. Accurate sensor measurements are vital for informed decision-making and system reliability. Metrology ensures that sensors are calibrated to known standards, reducing errors and enhancing the accuracy and consistency of measurements.
Additionally, metrology contributes to IoT devices connecting and communicating. With devices from different manufacturers, it is crucial to ensure that measurements obtained from various sensors can be seamlessly integrated. Metrological standards and protocols establish a common measurement language, making much of this possible.
Advancements in medical device metrology methods
As medical devices become smaller, more intricate, and more personalised to patients for less invasive procedures and quicker healing time, manufacturers are looking for efficient solutions to these modern problems.
Non-contact measurement
One movement that is hopeful for improving metrology practices while keeping top-tier quality for medical devices is the incorporation of non-contact measurement devices called image measurement systems. These tools use cameras, lasers, or other sensors to measure a device without touching it. Adding these measurement devices keeps accuracy secure while still keeping a device intact. Even more, some of these devices have more precise measurements than conventional contact measuring tools because they can analyse curved edges or non-geometric shapes.
Auto-focus and lighting
Another exciting new feature for measuring devices is the introduction of tools with automated focus and lighting condition settings for part measurement. These tools have smart software that removes the need for manual practices which enable consistent measurement results and remove human error.
CAD prototypes
Medical devices aren't dreamed up overnight; they undergo a prototype process of testing and analysing the device. And as devices are becoming more personalises, with some even being made specifically for only one person, it's necessary to go through rounds of testing for the perfect fit. CAD prototyping combined with the use of advanced metrology tools is a stepping stone to even faster production and flexibility for remeasuring.
Looking to the future of medtech
As technology achieves higher intelligence and the Medtech industry grows, exciting new possibilities exist for those in the industry and patients. Non-contact measurement devices enable inspection of smaller parts and features, and increase measurement accuracy capabilities. Likewise, the introduction of automated part inspection is a revolutionary look toward more efficient and precise production of medical devices.
Metrology for the Medtech industry continues to improve and push the Medtech industry to innovate in all avenues. By supporting the ubiquitous science of metrology, we can be confident that our medical devices are reliable now and into the future.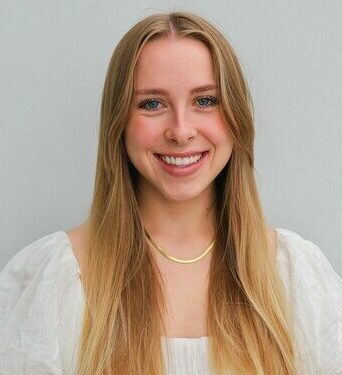 Emily Rapp is on KEYENCE's Quality and Metrology Systems team. She is a part of KEYENCE's Technical Marketing Group for the metrology division, advising and supporting customers on their product needs.