Recent enhancements in Azure IoT integration have enabled the development of more flexible and robust solutions. The process of connecting various devices for a common objective has been simplified through the implementation of intelligent infrastructure. Automation has been personified through the utilisation of AI and machine learning algorithms, empowering us to leverage the potential of these technologies. An excellent illustration of this is Azure IoT integration, which facilitates the seamless integration of devices like industrial scale load switches, sensors, and digital switches into our existing business workflows.
NXP i.MX93 is designed for integration into embedded systems, including automotive infotainment systems, industrial control systems, and consumer electronics devices. The i.MX 9x processors deliver exceptional performance, while maintaining low power consumption, and offer a diverse range of peripheral interfaces, making them highly adaptable to various applications. Key features of the i.MX 9x processors include support for multiple display interfaces, video processing capabilities, and advanced power management features. Additionally, they come equipped with a comprehensive set of peripherals such as USB, Ethernet, Wi-Fi, Bluetooth, and more.
There are numerous benefits to integrating i.MX933 with Azure IoT, which are explained below:
Camera Interface and Image Processing
The NXP i.MX93 is a processor that can be seamlessly integrated with Azure IoT for camera interfaces and image processing. It enables capturing and processing images from cameras and transmitting the processed data to the Azure IoT platform for advanced analysis and storage. This integration proves valuable for applications like security systems, industrial automation, and self-driving cars. The processor boasts extensive support for various camera interfaces, including MIPI CSI-2 and parallel, along with advanced image processing algorithms.
Industry 4.0
Industry 4.0, also referred to as the fourth industrial revolution, encompasses the automation and digitisation of manufacturing processes. A crucial element of Industry 4.0 is the incorporation of IoT technology, enabling the gathering and analysis of data from industrial equipment to enhance efficiency, minimise downtime, and facilitate informed decision-making. The i.MX 9X family of processors, notably the i.MX 9X3, is ideally suited for Industry 4.0 applications, including IoT integration. With its high performance and low power consumption, the i.MX 9X3 is designed for embedded applications, such as industrial automation and control systems, medical devices, and more.
With Azure IoT, you can leverage the capabilities of the i.MX 9X3 to establish connections between industrial equipment and the Cloud, facilitating real-time data collection and analysis. For instance, the i.MX 9X3 can gather sensor data from industrial machinery and transmit it to Azure IoT Hub for processing and analysis. Azure IoT Edge allows you to deploy machine learning models and Cloud-based services directly on the i.MX 9X3, enabling advanced data analysis and predictions regarding equipment performance. Azure Stream Analytics and Azure Machine Learning, both accessible through Azure IoT Edge, enable real-time data stream processing and the creation and deployment of machine learning models on the i.MX 9X3. Ultimately, the combination of the i.MX 9X3 and Azure IoT presents a robust solution for Industry 4.0 and IoT integration in industrial automation and control systems.
You can utilise the i.MX 9X3 processor to gather data from industrial equipment and transmit it to Azure IoT for processing and analysis. Additionally, Azure IoT Edge enables the deployment of machine learning models and other Cloud-based services directly on the i.MX 9X3, facilitating more sophisticated data analysis and predictions regarding future equipment performance.
Security with Azure Sphere
Long after the initial deployment, maintaining the security of an edge device can be challenging and requires continuous trusted management services. Azure Sphere offers not only secured hardware but also the protected Azure Sphere OS, the Cloud-based Azure Sphere Security Service, and regular OS updates and security enhancements for over 10 years. The i.MX 93 family of products incorporates Microsoft Pluton enabled on Edge Lock secure enclave, serving as the protected root of trust integrated into the silicon itself. This critical step enables the complete Azure Sphere security stack for various IoT and industrial applications. Specifically, the i.MX 93-CS model within the i.MX 9 series processors will have Azure Sphere chip-to-Cloud security enabled, expanding the range of processor options available to developers.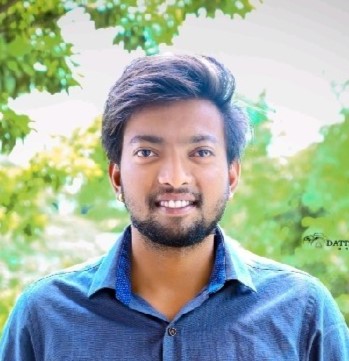 Rohit Biradar works as an IoT Solutions Trend Analyst at eInfochips. His areas of interest include AI, IoT, and Automation. In his free time, he loves playing video games, travelling solo, and playing cricket and volleyball.