Lorna Lawson, Optoelectronics Solutions Manager, Solid State Supplies, discusses her experience as a woman in tech this International Women's Day (IWD) and her predictions for the future of IoT.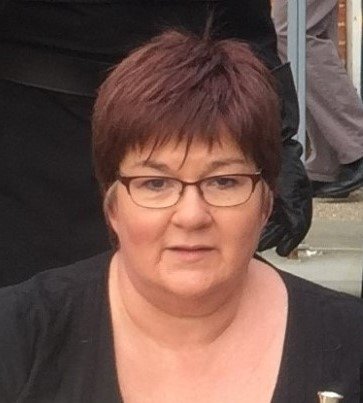 Could you tell me a bit about yourself and your background?
I've worked in the electronics industry for my entire career, since the age of 18, and have seen enormous technological changes in that time. Back in the 80s, we didn't have the mobile phones, PCs, internet or email systems that we have today.
I fell into the industry somewhat by accident – although I enjoyed maths and science at school, I didn't go on to study electronics and don't have technical qualifications, but I always found technology fascinating and loved the possibilities that it offers. I was looking for a job after leaving music college and saw an advertisement for a marketing assistant role at an electronics firm – and that's how fate steered me towards technology!
I went on to work in several engineering-facing roles, selling technology into the engineering sector, and gaining exposure to fast-moving medical and analytical product developments. After that I got into more niche distribution, where I spent time assisting engineers with product design. I got to grips with what the products did and learnt about the benefits for customers and future developments for those products.
Outside of work, music is my passion and I play the French Horn in a number of amateur orchestras and I also enjoy gardening.
How did you come to be in your current role at Solid State Supplies?
Many of my roles have involved managing the supplier relationship and the commercial aspects of the interaction between supplier and distributor, ensuring the suppliers were heard and the sales team was working to grow those lines. I'd worked in another similar-sized electronics distribution company previously, but my experience there was centred on a different area of electronics: cellular IoT connectivity.
I was approached for a role at optoelectronics specialist Pacer, as the company needed someone to manage the supply relationships in the vertical markets. This was an ideal role for me, at another niche distributor, and I enjoyed the move into optoelectronics and photonics as opposed to my background in cellular communications. Pacer was bought by Solid State Supplies in 2018 as the company wanted to strengthen its optoelectronics offering, so I've been with SSS for almost four years now, now working with an expanded team and accessing a wider range of applications and solutions.
What first sparked your interest in working in the tech industry?
As I mentioned, it was chance that brought me into the industry initially but I was always fascinated by the pace at which things move and all the highly complex design considerations behind products that we take for granted daily. So, I'd say my 'spark' arrived with my first role, and this interest aligned with what I'd learned, having enjoyed studying science and maths at school.
Do you have any role models that inspire you – women in engineering?
I've worked with many people in my career who have inspired me, both male and female, particularly those who have always done their utmost to help others succeed and be fantastic, inspirational leaders.
I think Harriet Green, OBE, is an example of a great role model. She is a British businesswoman well known for being the chair and CEO of IBM Asia Pacific and CEO of Thomas Cook, but prior to that, she was an influential leader in electronic component distribution for many years. She really stands out to me as a fast-paced and fearless leader.
Do you think enough is done to help women get into the tech industry? If not, what would you recommend?
I have been very fortunate not to have felt limited by my gender, but I understand that is not the case for everyone who wants to work in the tech industry. Giving equal opportunity to everyone is incredibly important.
I do see companies today offering great training schemes, apprenticeships and placements for all candidates, although I think more could be done by schools to spark interest in students. Apprenticeships are excellent at giving young people hands-on experience in the industry. While classroom learning is essential, getting stuck in with practical work to build, create and 'do' can really ignite that passion early on.
Techcamp is a great example of getting people involved in technology at a young age. This inspirational technology company hosts a tech club for young people; they take electronic equipment into schools and give the students electronic circuits and exciting coding exercises such as coding the launch of small rockets. I think making these kinds of grassroots projects accessible to youngsters will show them what's possible for them in tech.
What are your top 3 tips for young women who are considering a career in technology?
The first piece of advice I would give is to believe in yourself and your capabilities. Additionally, I would encourage anyone considering a career in technology to see possibilities – not barriers – as there are so many fantastic opportunities out there.
I would also say that a priority should be finding things that spark your curiosity and imagination. When you've got that interest, hold on to it and develop it as much as you can, and look for opportunities that support that specific interest.
What are you working on which excites you?
I'm fascinated by the advent of what we know now as the Internet of Things (IoT). The connected infrastructure that is available now, enabled by the incredible technological advancements of recent years, has immense potential. The work we do with customers who are sharing and analysing the data gathered from connected products is particularly exciting. We hold an annual IoT seminar and exhibition which is ever more popular, and new innovative ideas emerge every year.
Currently, I'm working on customer projects on connected homes, whereby people can turn on lights, heating and other connected features in their home even when they're not there – developments which make life easier and more pleasant for people. The IoT is still quite new to many OEMs, and at Solid State Supplies we have applications experts who can help guide customers through IoT system implementation – moving from 'products' to 'connected products'. It's exciting to see an idea turned into reality with our help.
In which industries do you think the IoT will have the biggest impact over the next few years?
Manufacturing in general is set to benefit hugely from IoT connectivity – at Solid State Supplies we see great interest in IoT implementation from OEMs in many different production sectors.
The IoT is already impacting the energy industry and this will increase in years to come. A fantastic example would be remote monitoring of renewable energy wind farms. By connecting equipment around the farm, you can monitor the status and health of the wind turbines, check energy production levels, review how that energy is being used, and determine whether or not any maintenance is needed.
Connected devices can monitor presence, adjust the environment accordingly and greatly increase efficiency in an office building. Occupancy monitoring can track hectic periods and predict when amenities are most likely to run out or when utilities need to be checked and cleaned. Remote monitoring systems can also check equipment output parameters and trigger pre-emptive maintenance, leading to big savings for companies. We also expect to see more adoption of IoT-enabled connectivity in the healthcare and medical arena, for instance around patient monitoring and even remote patient care.
What role does the IoT play in improving sustainability?
Connected buildings and smart homes now promise real and significant possibilities to save energy and help in our push towards a more sustainable world. Another example is electric vehicle charging; you can create an infrastructure of connected charging devices that feeds you reliable information about use rates and patterns, how busy they are, and if more chargers are needed. This data can be stored in the cloud, analysed, and used to improve user experiences and system efficiencies. This all helps to enable our progress towards plausible sustainable alternatives to fossil fuels.